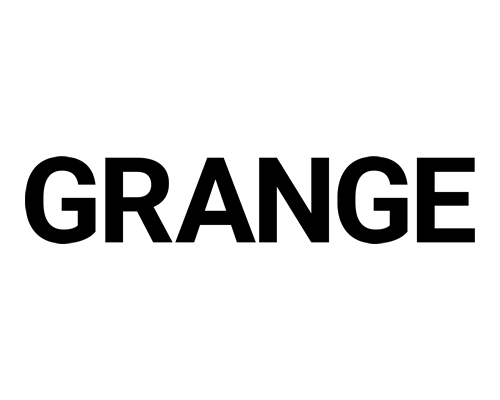 The Grange brand was formed by Fred Chambers in 1956 with the first business in Brook Street, Brentwood, trading as a Service and Repair Workshop and a Petrol Station. This business was built up over the years to represent a number of manufacturers including, Lotus, Volkswagen, Jaguar, Aston Martin, Jensen, Fiat and Saab. The Grange business was later taken over by his two sons, Colin and Graham Chambers. They expanded Grange opening up a new business in Welwyn Garden City in 1985, which was a Jaguar and Aston Martin dealership. They further expanded with a brand new flagship site in Exeter in 1989 as a Jaguar and Aston Martin Dealership.
On 23 May 2003, Summit Motors Investment (UK) Limited (SMIUK), a subsidiary of Sumitomo Corporation of Tokyo purchased all 3 businesses. This was run by SMIUK along with their other brands Invicta, Doves and Dees, until Cambria Automobiles Holdings Ltd purchased the SMIUK group on 31 December 2007.
In 2008 Doves Jaguar Croydon took on the Grange brand to become Grange Jaguar Croydon, along with Swindon Jaguar which became Grange Swindon.
In July 2014, Cambria added its first Land Rover dealership to its brand portfolio by purchasing Hadley Green Motors of Barnet, Hertfordshire. This also added Cambria's 6th Jaguar dealership. Cambria added its second Land Rover dealership on the 1st May 2015 with the acquisition of the trade and assets of the Land Rover franchise in Royal Wootton Basset, Swindon from TH White Limited.
On the 8th January 2016, Cambria completed the acquisition of the Land Rover franchise in Welwyn Garden City from the Jardine Motors Group. In December 2018, Land Rover Welwyn and Jaguar Welwyn were relocated to our brand new state-of-the-art facility in Hatfield Business Park. Grange Land Rover Hatfield and Grange Jaguar Hatfield are open now.
On the 5th July 2016, Cambria Automobiles, acquired the trade and assets of Stratstone Jaguar and Land Rover Woodford in South Woodford, North London from Pendragon Premier Limited, a subsidiary of Pendragon PLC.
In November 2017, Cambria Automobiles agreed on a partnership with luxury brand McLaren to open a dealership in Hatfield in January 2018. See Grange McLaren at Hatfield.
In December 2017, Cambria Automobiles agreed on a partnership with Bentley to open our Bentley Chelmsford dealership in Essex and Bentley Tunbridge Wells in Kent. The dealerships are open now. Find out more at Grange Bentley.
Cambria Automobiles are proud to announce that on the 5th April 2019 we opened a new state-of-the-art luxury retail dealership for the Aston Martin marque. Aston Martin Hatfield is open now and replaces of Aston Martin Welwyn facility.
On the 3rd May 2019, McLaren Hatfield officially moved into its new home on Mosquito Way in the Hatfield Business Park joining the new Aston Martin Hatfield, Jaguar and Land Rover Hatfield businesses in new state-of-the-art surroundings.
In January 2020, Cambria Automobiles acquired the trading assets of the Leven Car Company in Scotland to open our first-ever Rolls-Royce Motor Cars dealership and fourth Aston Martin location. Rolls-Royce Motor Cars Edinburgh and Grange Aston Martin Edinburgh are open now where we look forward to welcoming new and existing guests.
In 2022, Grange welcomed a new partnership with INEOS retaining and providing aftersales services for the new Grenadier. Grange now offers INEOS Grenadier through a location in Birmingham covering the Midlands and Edinburgh covering Scotland.
Our current partner portfolio can be found at Grange.co.uk